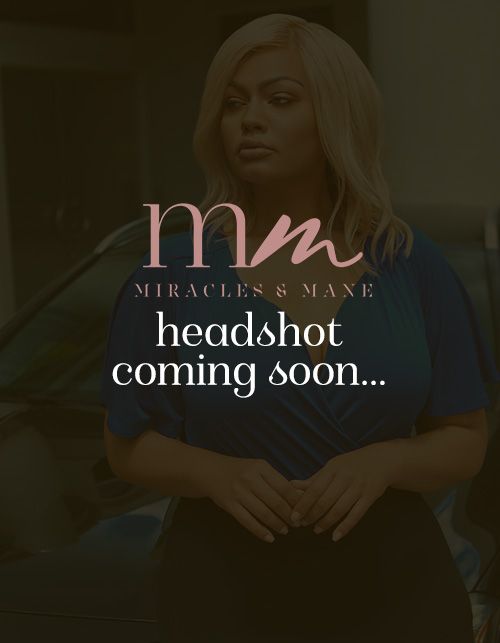 Contact Info
Anna Freeman
Chief Executive Officer
Anna Freeman is the Operations Manager of Miracles and Mane Inc. with responsibilities of formulating strategy, improving production and performance of the company, and procuring materials and resources. Anna attends Columbia College and has earned an associate degree in General Studies and is currently pursuing her bachelor's degree in Human Resources.
Anna's passion, drive, and motivation for Miracles and Mane goes beyond providing patients with the strength, confidence, and beauty. Miracles and Mane was established after Melissa's mother was battling cancer. During chemotherapy, she lost her urge to fight, her confidence and strength when she began to lose her hair. Anna wished there was a service that provided what Miracles and Mane provides. So, it has become her mission to ensure while women battle Alopecia, they still feel worthy, beautiful, and strong.
While being the Operations Manager of Miracles and Mane Inc., she still currently serves as an active duty Staff Sergeant in the United States Army for 15 years. Anna has safely completed 3 combat operational tours. Those combat tours consist of, two combat tours to Iraq and one combat tour to Afghanistan. Anna has held positions such as the Support and Logistical Operations Manager for the second largest Army Installation in the world. As if her plate isn't full enough, Anna is also the mother of two beautiful daughters, Aryanna and Nahla Yates.